Comparing home loan rates is one of the smartest financial decisions you can make. Seeing as buying a home is a major financial investment, finding the best deal on your home loan can save you a significant amount of money—up to tens of thousands of dollars—over the course of your loan.
Whether you've already started the search for your dream home or you're thinking about upgrading from your apartment, here's everything you need to know to find the right home loan for you.
What is a home loan?
A home loan, also called a home mortgage, agrees with your mortgage lender to borrow a sum of money, which you agree to pay off over a set term. Depending on the specific terms of your mortgage contract, you'll be expected to make payments on your mortgage/home loan either once a month or every other week.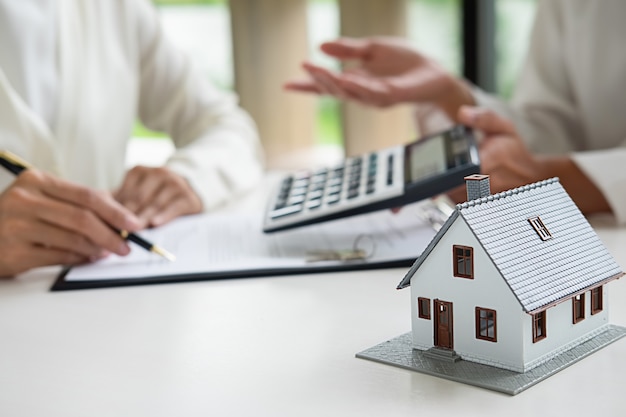 Types of Home Loans for First-Time Homebuyers
Not all home loans are the same, and first-time homebuyers have multiple options when taking out a home loan. When choosing the right type of home loan for you, it's important to take your financial situation into account. Some popular types of home loans include:
Fixed-rate home loans are the most popular type of home loan. Under a fixed-rate mortgage, the borrower pays the loan back to the lender over a fixed term with a fixed interest rate, meaning the interest rate stays the same throughout the duration of the loan. Fixed-rate loans are typically more expensive than variable-rate loans. However, fixed-rate loans are more reliable and predictable, especially for first-time homebuyers.
Variable-rate home loans involve fluctuating interest rates over the term of the loan, unlike fixed-rate home loans. This means your monthly payments will increase when interest rates are high but decrease when interest rates are low. Some lenders offer lower interest rates during the first year to encourage borrowers to take out variable-rate mortgages.
Interest-only home loans require homebuyers to make monthly payments covering the interest on the amount borrowed (the principal amount) for an initial period of time. This means that your monthly payments won't go toward the amount borrowed for the set period, so your principal amount will not be reduced.
How to Shop for a Home Loan
When searching for a home loan, it's essential to shop around for the best deal possible to save money in the long run. Doing your homework can help you decide on the best mortgage lender and mortgage rates for your financial situation, but many homeowners fail to shop around for a home loan and settle for paying more than they have to.
To find the best deal, homeowners should shop around for three to four quotes before committing to a home loan. Because mortgage lenders compete with each other, having multiple offers can give you some leverage to negotiate for a lower interest rate, lower fees, or a better loan term.
How to Qualify for a Home Loan
After finding the best home loan for your financial situation, you'll need to get pre-approved. To get pre-approved, your mortgage lender will ask you to submit a mortgage application, run a report on your credit score, and verify your income and tax returns from the last two years.
During the mortgage application process, it's important to keep in mind that getting pre-approved isn't the same as getting pre-qualified. While getting pre-qualified means the lender thinks you'll meet their requirements based on a brief look into your credit history, pre-approval means you'll have a stronger chance at securing the loan.
From comparing loan terms and interest rates to fees and lenders, finding the right home loan can feel overwhelming. If you're not sure where to start, compare the best mortgages for first-time homebuyers online to make sure you're getting the best rate possible.