Over the past few weeks, Disney has announced plans to reopen its U.S. theme parks in phases starting this summer. The reopening date for Walt Disney World in Florida is July 11, while California's Disneyland is due to welcome guests on July 17. These plans have prompted criticism, with thousands of people even signing a petition urging further delay to protect Disneyland's workers and guests. But the company says it is taking measures to promote health and safety, including reduced capacity, temperature checks, and mask requirements.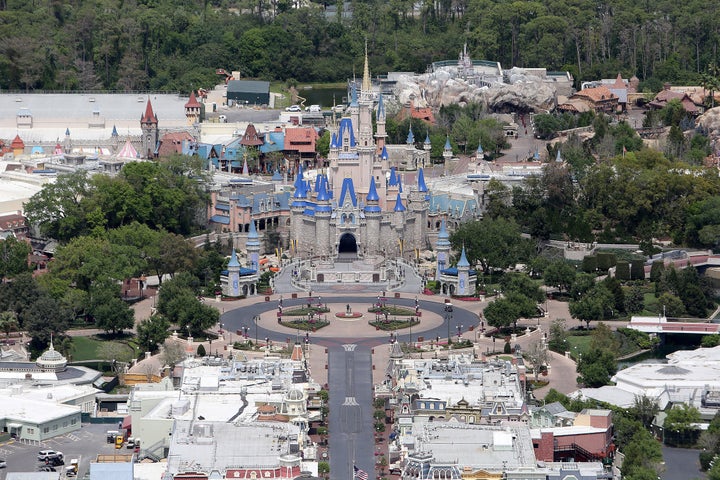 How effective these procedures will be in preventing the spread of the coronavirus has yet to be determined. But what we do know is that the theme park experience will be different in the age of COVID-19.
HuffPost asked hospitality experts and Disney park fanatics to share what they predict visiting Walt Disney World and Disneyland will be like this summer, based on the announced safety measures and their informed speculation.
"I would guess some of these changes will take some getting used to, but I also suspect most guests will be understanding and have patience as the industry prepares to operate with new conditions," said Carissa Baker, an assistant professor at the University of Central Florida's Rosen College of Hospitality Management. "For some, though, it will be strange for an essentially social experience to have required distancing and a lack of the smiles synonymous with Disney. "
What will these changes be like? Read on for the experts' forecasts.
The parks will feel emptier.
Disney has indicated that fewer guests will be admitted to the U.S. parks to allow social distancing but has not revealed the specifics. When Shanghai Disneyland reopened in early May, the Chinese government limited the number of visitors to 24,000 per day, less than a third of the park's capacity before the pandemic. Disney Springs ― retail, dining, and entertainment complex at Walt Disney World ― also began a phased reopening on May 20 with capacity limits.