One of the first times Muhammad was harassed for being Muslim ― and there were many times ― was in his home country of Tajikistan. He was 23 years old. It was August 2014, and he'd returned home from Russia, where he was living and working, for his upcoming wedding. While out shopping, he was stopped by the Tajik KGB, who brought him in for questioning. Muhammad says he was interrogated for nearly six hours at their offices, verbally abused, and accused of being an anti-government extremist simply because he was Muslim. The men set fire to his beard.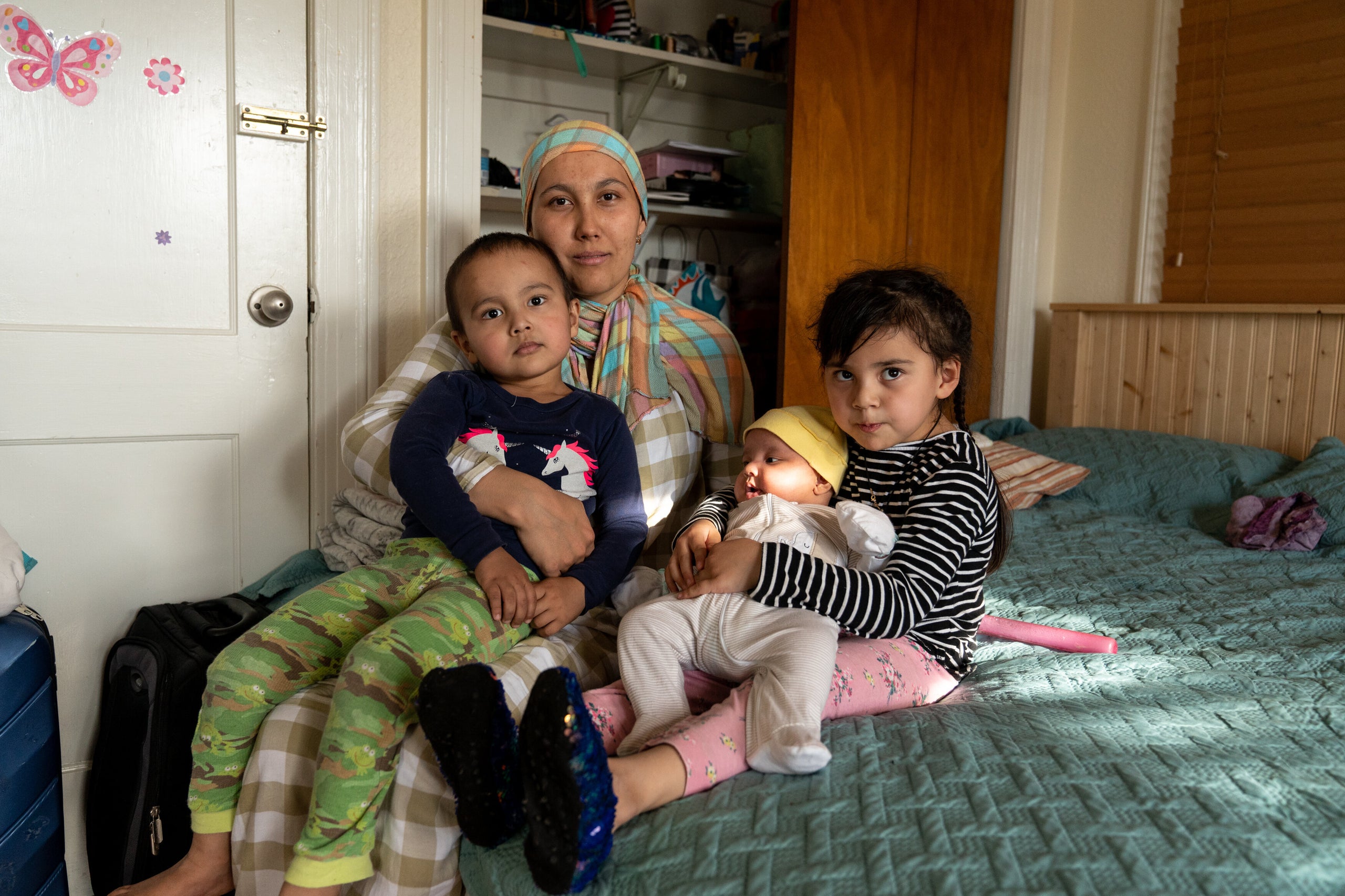 He says they visited Muhammad a few months later at his home, where they again accused him of being an extremist. He was beaten, slapped in the face, and threatened with arrest on religious extremism charges. From there, he fled to Russia, where he encountered more anti-Muslim harassment yet.
In 2020, Muhammad ― along with his wife, Aida, and their children ― eventually made it to Mexico, where he hoped they could gain entry to the United States and seek asylum there. But he found himself detained again and separated from his family, this time by the Trump administration's Immigration and Customs Enforcement. Muhammad" and "Aida" are pseudonyms; the immigration advocacy group RAICES has shared Muhammad's full name with HuffPost for the purposes of our investigation. HuffPost has agreed to use aliases because the family's asylum case is still ongoing.
Earlier this month, President Joe Biden issued an executive order to increase refugee admissions to 125,000, a group expected to include many people fleeing violence, humanitarian crises and persecution ― people like Muhammad and his family. The order is Biden's first step in rebuilding the country's refugee program after a series of blows implemented by former President Donald Trump, who spent years demonizing refugees and who cut admissions to a record low cap of 15,000. Some experts and advocates have applauded Biden for taking the first step to restoring admissions, but he still faces a series of challenges to undo the years of damage.