NEW DELHI (AP) — India started inoculating health workers Saturday in what is likely the world's most extensive COVID-19 vaccination campaign, joining the ranks of wealthier nations where the effort is already well underway. India is home to the world's largest vaccine makers and has one of the most extensive immunization programs. But there is no playbook for the enormity of the current challenge. Indian authorities hope to give shots to 300 million people, roughly the population of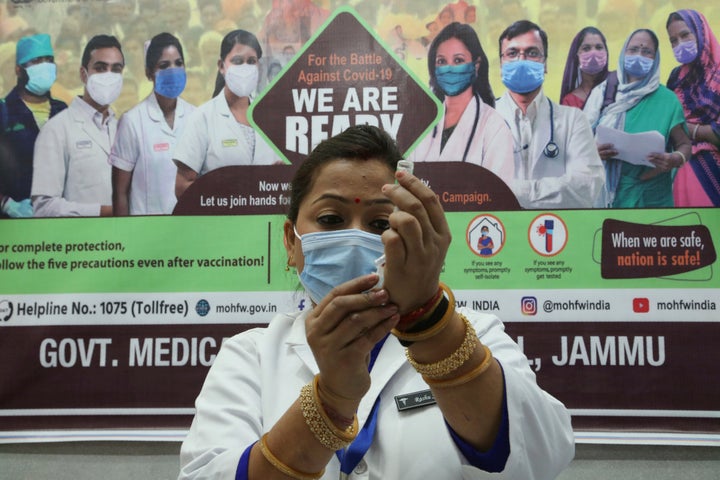 The U.S and several times more than its existing program, which targets 26 million infants. The recipients include 30 million doctors, nurses, and other front-line workers, followed by 270 million people who are either over 50 or have illnesses that make them vulnerable to COVID-19.
The vaccinations offered confidence that life could start returning to normal for workers who have pulled India's battered health care system through the pandemic. Many burst with pride. I am happy to get an India-made vaccine and that we do not have to depend on others for it," said Gita Devi, a nurse who was one of the first to get a shot. Devi has treated patients throughout the pandemic in a hospital in Lucknow, the capital of Uttar Pradesh state in India's heartland.