Not all of the coronavirus health guidance released by the Centers for Disease Control and Prevention during the Trump administration was based on the best scientific evidence or even primarily authored by the agency's staff, according to a review ordered by the CDC's new director. The study aimed to ensure that the CDC's current and primary COVID-19 guidance contains the most updated information and is "evidence-based and free of politics," according to a summary presented to CDC Director Rochelle Walensky and dated March 10.
"I am focused on moving CDC forward with science, transparency, and clarity leading the way," Walensky said in a statement Monday. "It is imperative for the American people to trust CDC. If they don't, preventable illness and injury can occur — and, tragically, lives can and will be lost."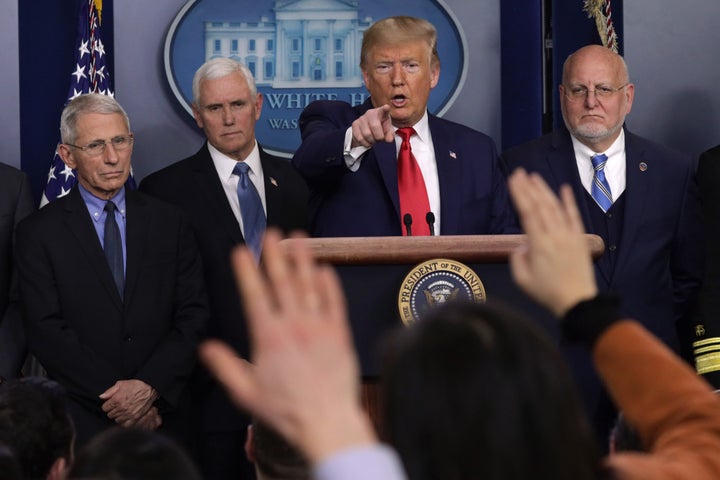 The review concluded that some of the CDC's guidance was not primarily authored by the federal health agency's staff. It offered considerations rather than direct recommendations based on existing evidence. Some of the information was outdated or lacked evolving scientific understanding.
The review specified three documents that were misleadingly presented as CDC documents on its website.
One of the documents, "The Importance of Reopening of America's Schools this Fall," was posted on the CDC's website in July and quietly removed in October. Its removal followed reports that White House officials had relentlessly pressured the CDC to play down the risk of sending children back to school. Reopening schools creates the opportunity to invest in the education, well-being, and future of one of America's greatest assets ― our children ― while taking every precaution to protect students, teachers, staff, and all their families," read the article. Its author is not listed.