The approach will be similar to the regulatory process for the modified flu vaccine to deal with new strains each year, with a brand recent approval not required.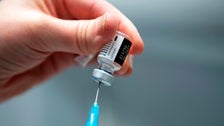 The U.K.'s' Medicines and Healthcare products Regulatory Agency (MHRA) said researchers are better positioned to measure protection by looking at antibodies in the blood after vaccination, reducing the need to wait and see whether people in a trial become infected with the virus.
It said this would "significantly reduce" the length of time it takes for the modified vaccine to be ready.
The guidance from the Access Consortium – a group made up of regulatory authorities from the U.K., Australia, Canada, Singapore, and Switzerland – requires that, as well as evidence on immune response, the modified vaccines must be shown to be safe and of the expected quality. It says data from the original clinical trials and ongoing studies on real-world use in millions of people could be used to support any decision by the regulators.