A commercial kitchen is one of the essential parts that must be kept clean at all times. Proper hygiene is necessary for food safety and customer satisfaction. According to CDC, 50% of diseases from food are connected to restaurants. Hence there is a need to maintain proper hygiene at all times. You can do basic things for your commercial kitchen to keep it clean and in top-notch hygiene. This post will discuss three things you need to do daily, weekly, and monthly to ensure your commercial kitchen conforms to the health and safety rules set.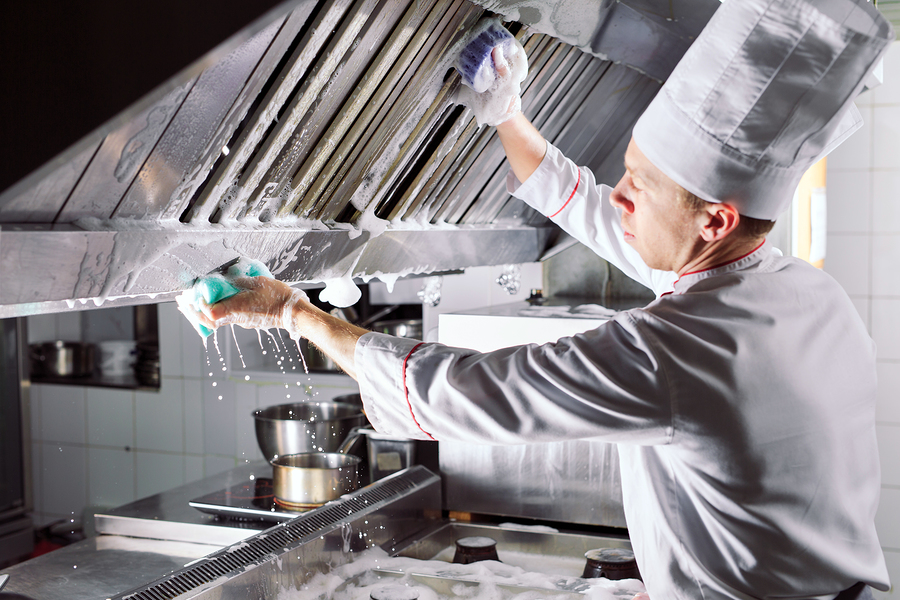 Encourage your Staff to Maintain Cleanliness
One way of maintaining proper kitchen hygiene is by routine cleaning of all the areas. The counter attracts bacteria due to their frequent use. Dirt will also build up over time, and it becomes essential to clean the surfaces regularly. Remember, you use these surfaces to prepare and serve food. It will be a great idea to encourage your staff to adopt a culture that periodically cleans the surfaces after use. Provide a disinfectant that should be sprayed on the surface.
Remind them to keep the waste bins empty, clear the dishwasher, clean the surfaces and disinfect ovens and sinks. Adopting a daily cleaning routine eliminates major problems and keeps the kitchen sparkling clean. Make sure the floor remains clean too. It should be thoroughly wept, cleaned at the corner and below appliances. This maintains a high level of hygiene for your commercial kitchen.
Assign Sections to Your Workers
It could be a good idea to split roles among your staff. This way, everyone will be responsible for cleaning a specific section. Designate specific areas for your employees and let them know how clean you want the place to be. Assign a person to wash the dishes and the dishwasher. Make sure the sink is always clean and grease-free to avoid attracting bacteria and germs. The point is allocating responsibilities for your staff so that each of them will be answerable in case there is a problem.
Hire Cleaning Services for Deep Cleaning
Even if you clean the kitchen daily, there are places you might not reach well. Not every part will require daily maintenance. You can schedule the complex features like the canopy and exhaust for monthly cleaning. Make sure you get an experienced service provider for Melbourne commercial kitchen cleaning services for deep cleaning. You can hire the services monthly to ensure even the most significant kitchen parts and super clean. Clean the drawers and the shelves with soapy water before you store your food. Make sure every place that might harbor germs and bacteria is disinfected.
Conclusion
As long as you don't have to wait until it is too late and the kitchen is too dirty. Regular maintenance services on your commercial kitchen make work easier. So, it is wise to develop standard cleaning policies to ensure the place is hygienic and satisfies the customers. This brings excellent returns on your investment and ensures your business remains on the competitive edge.